Riaan Kritzinger sent over pictures of his gate that he made out of English Oak. Its really stunning. I like gates that have the top rail, like a door. It looks nice and really strengthens the gate.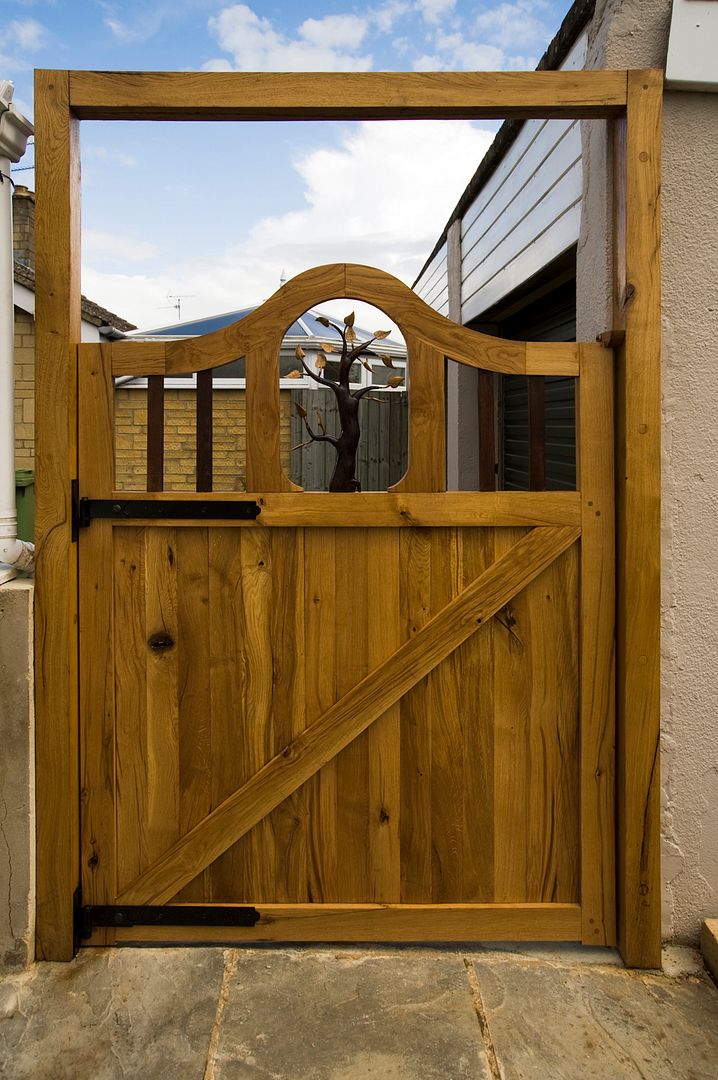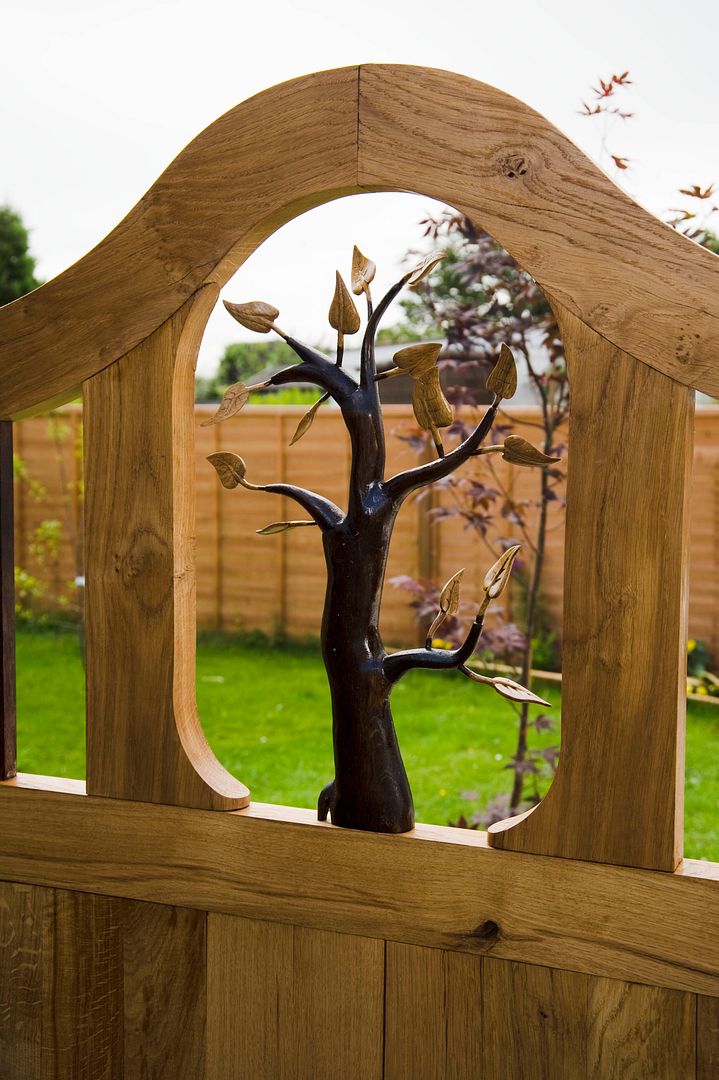 *****
Wanted to share this project from 12-year-old woodworker Avery L. who made a display case using his dads jig saw. Nice work Avery!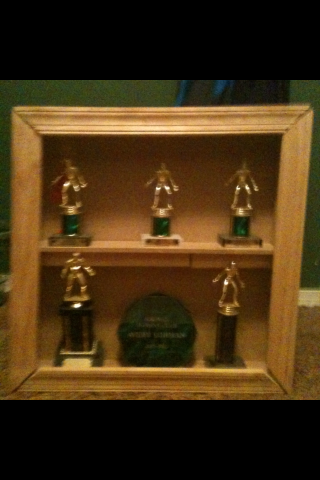 *****
Last week I posted a video from Festool showing how to make a really neat peg-cutting jig. Its a great, inexpensive router technique from a manufacturer of really expensive tools! Scott Claridge jumped right on that and used it to make a whole bunch of tenons for a balustrade fence.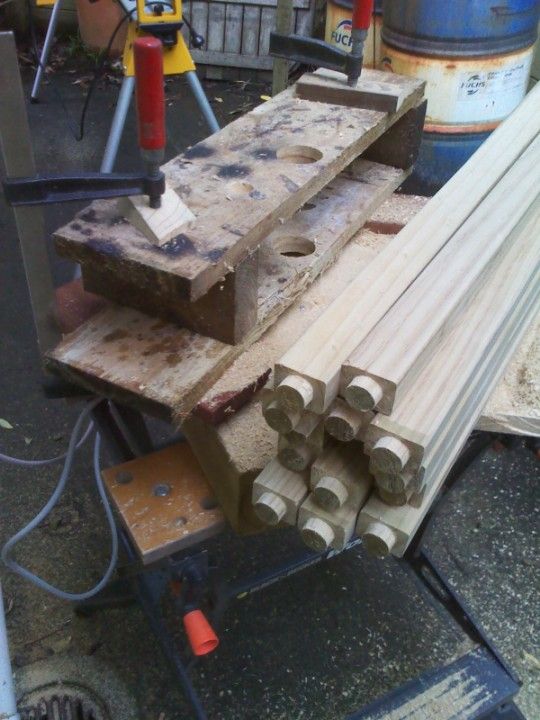 *****
I love this cutting board design from Mark Dennen. For his first attempt, he built this using Oak and Walnut. If you still havent made a cutting board, give it a try. They are fun and make great gifts.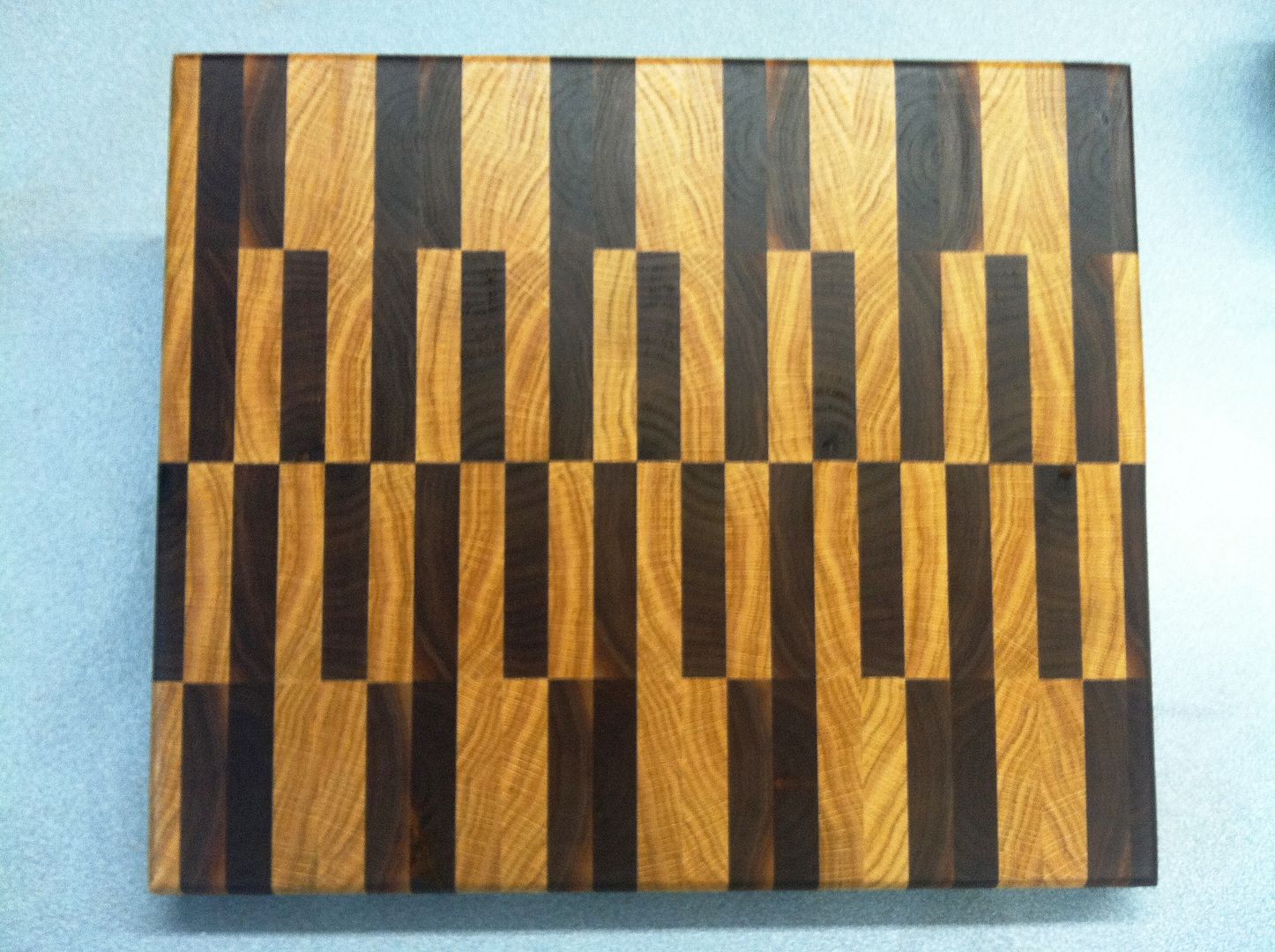 *****
And just when you were really tired of benches, Bill Wilson, (Ive posted lots of his stuff here) jumped on that bandwagon. He is now a member of the club. We need a secret handshake.